Live Weather, Winds, & Buoys – Linked to Source
Jacksonville Beach Tides

Latest Video Update  [YouTube] Subscribe / Get Notified
Jacksonville Beach Tides 

 Buoys/Southeast USA/Western Atlantic [North to South]
 View / Buy / Visit our Photo Sales Store Below

We can't edit and post all the photos we take on the reports, so we're dumping the remaining photos into our Smugmug Account. Take a peek, you never know what you might find! Contact us to buy Hi-Res Edited or Unedited photos. Contact: info@911surfreport.com
Surfer Brian Thornton, [Doc T] and his soulful Mississippi Blues Band, will be playing on the 20th of August at the Mudville Grille Music Room. Their sound and vibe are from the roots of Blues, going back over 100 years. Get over there and check them out for a special night on the Town!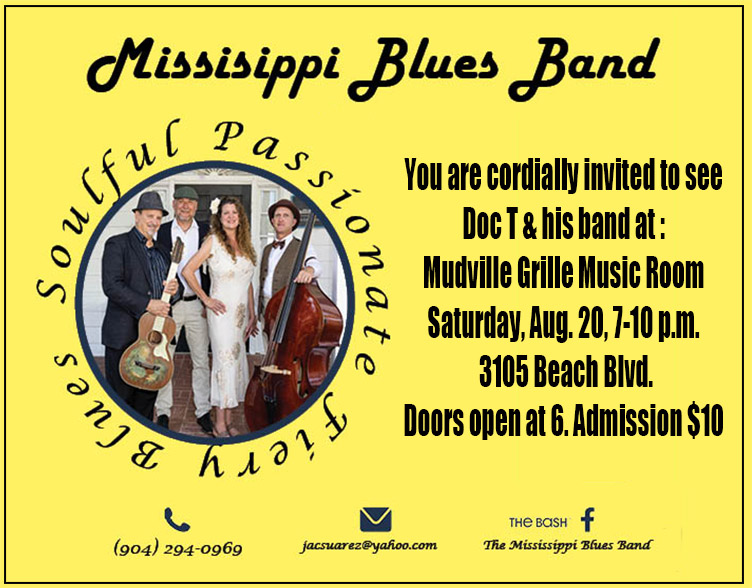 Report: 2  / Time: 12:30 PM / Rating: ★★★☆ of 10


Hello Sunday! Our second report shows larger, [compared to yesterday] choppy surf in the thigh to waist high range with moderate NE winds. At report time, on the higher tide, it's rideable if you're into a Mini Nor'easter session. Give it a look and enjoy your Sunday!

Mucho High Tide!

Nice to see Karina out there today!

















Looking good Karina!








































The Tropical Season begins June 1st and goes through November 30th. Keep an eye on the Tropics!