Live Weather, Winds, & Buoys – Linked to Source
View Our Latest Video Update  [YouTube] Subscribe / Get Notified
 Buoys/Southeast USA/Western Atlantic [North to South]
 Surf  Report 2 / Time: 11:30 AM / Rating: ★ ★ ★  of 10

Good Morning, and Happy Tuesday, Friends! Our second report shows larger, choppy, chest high range +/- surf. We have strong NNE winds and a ripping current. Give it a look if you're into a Nor'easter style session and check back for our sunrise report in the morning. Enjoy this beautiful fall day!




































Looking for the Poles?

Look no further. Thanks to Hurricane Ian, some of the Poles were knocked down and washed 8 miles down the beach from Hanna Park. That would have been a real test for the brand new pier had they gotten lodged in between the new pilings! Crazy stuff!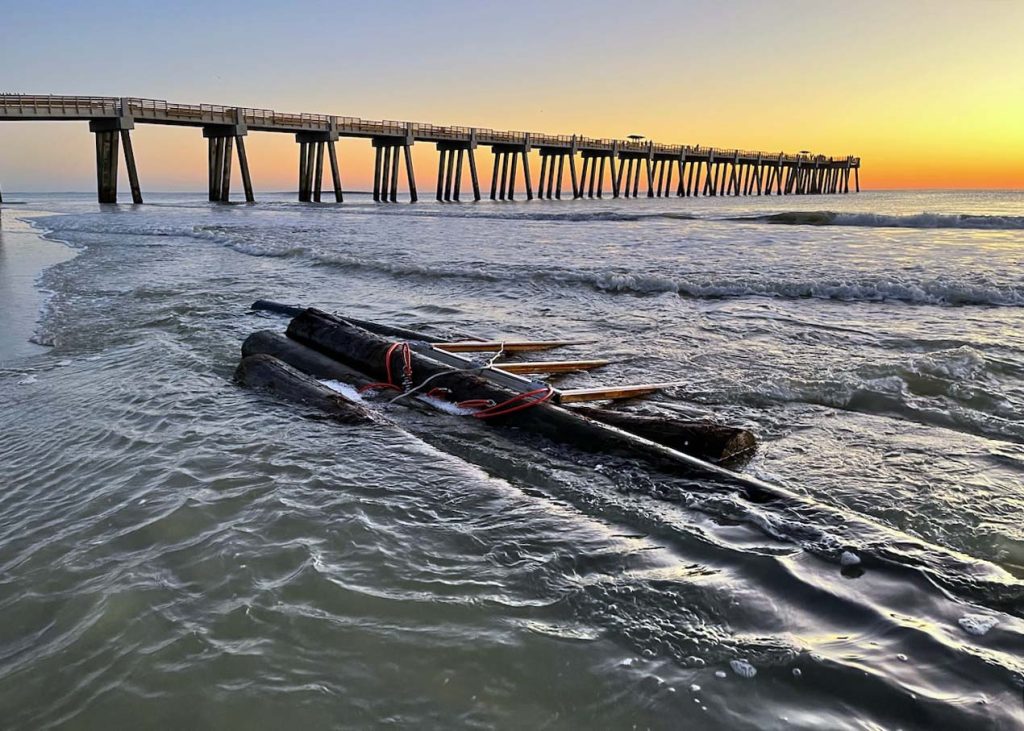 Keep an eye on the Tropics! The Tropical Season begins June 1st and goes through November 30th.