[sam_pro id="1_45″ codes="true"]
Visit Our Sponsors!

Visit Our Sponsors!

THE POLAR PLUNGE 2018!
It's coming up on New Years Day!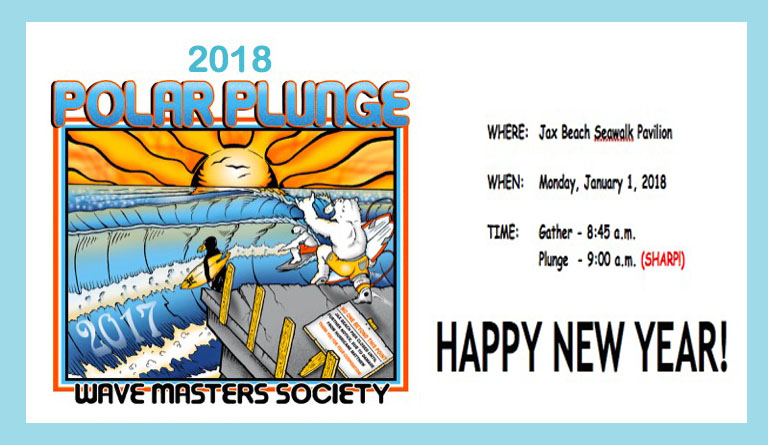 VIEW OUR LATEST PHOTOS & VIDEOS BELOW

Conditions Jacksonville Beach F1
Relative W Atlantic Buoys/SE USA
Air Temp

Water Temp

Winds

Tides

Good Morning! It's the last Thursday of 2017 and we have choppy, waist high+ waves at report time. We're an hour away from low tide and we should see increase in size throughout the day. If you're into a windy nor'easter session, get on it & enjoy! Check back for noon update.
Need/Want Hi Res Images? Let us know at: info@911surfreport.com